Sunshine is Goodness, and Sunscreen is Necessary!
Developed Especially for Sensitive Skin
Gentle Moisturizers + Sun Protection = Healthy Skin
PERFECT SUN-SET
EXPLORE NOW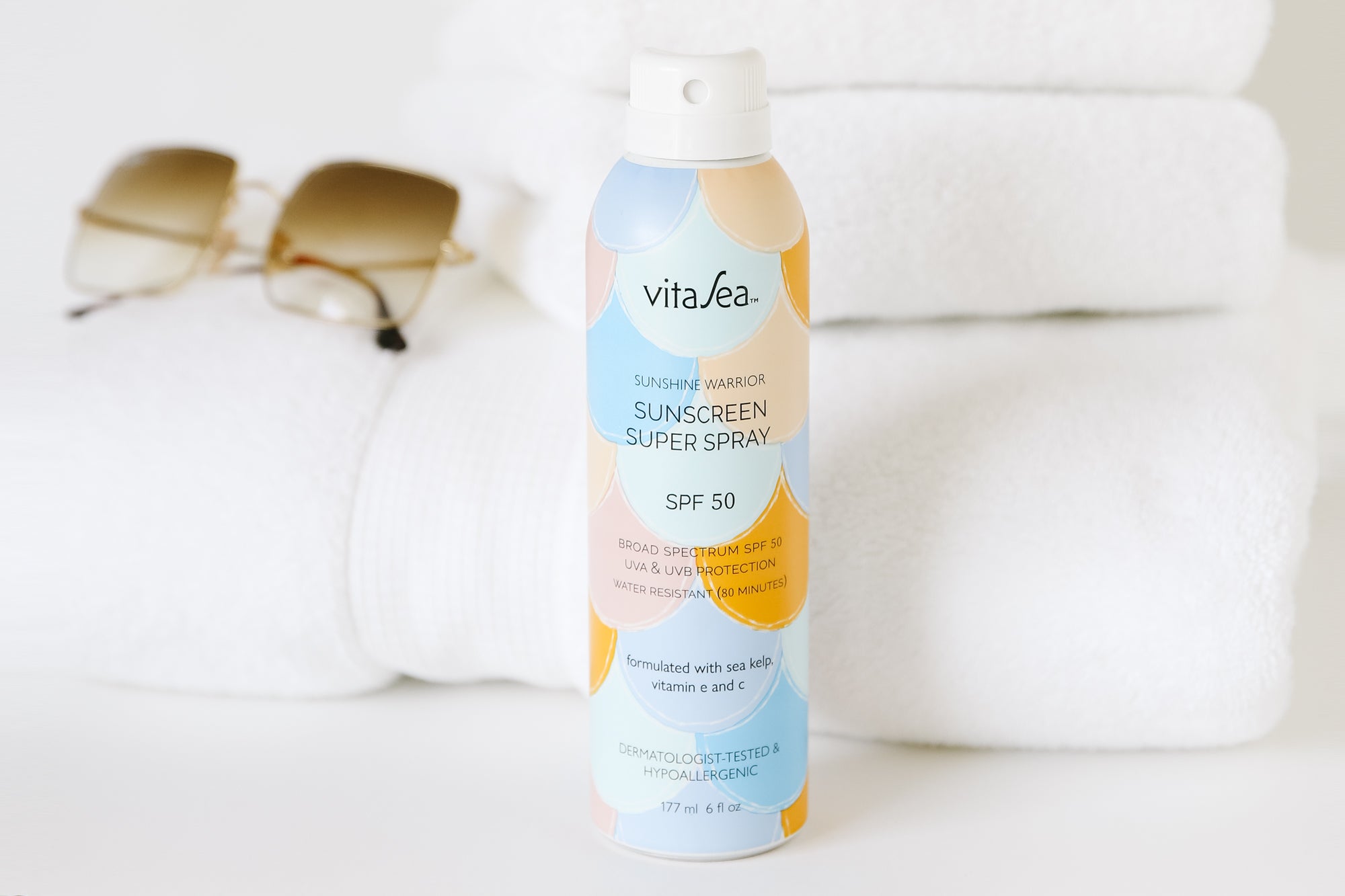 CLEAR COVERAGE – SUNSHINE WARRIOR
EXPLORE NOW
100% MINERAL DUO - COASTAL BLISS
EXPLORE NOW
SHARING. PEACE. LOVE. SUNSHINE.
OUR COMMITMENT
VitaSea's mission is to bring environmental efforts to the forefront while offering premium sun care products to our customers. We are committed to joining forces with like-minded organizations to tackle our planet's most pressing environmental issues.  We exist to ensure that our planet and future generations thrive.
Do Good • Be Excellent • Have Fun
WON'T YOU JOIN US?
KEY INGREDIENTS
Nutrient-Rich Superfoods for Your Skin;
Sea Kelp, Vitamin E and Vitamin C.
SIGNATURE SCENT
A naturally-derived, quintessential ocean fragrance that captures the essence of the sea with a hint of Ylang Ylang, Jasmine, Lime Blossom, with finishing notes of woody Vetiver and Sandalwood. Fresh, bright and inviting, it makes every day feel like a holiday. Slightly addictive and never disappointing, it sets a new standard in what sun care should smell like. Enjoy!